Denim Motorcycle Chaps - Photo Gallery
We will have more photos posted soon - check back frequently for updates!
Mike & the Chief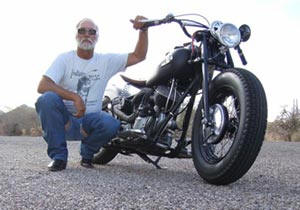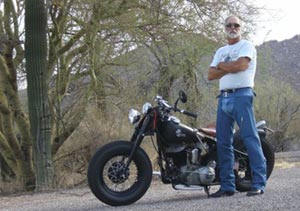 Our Photos - more coming soon!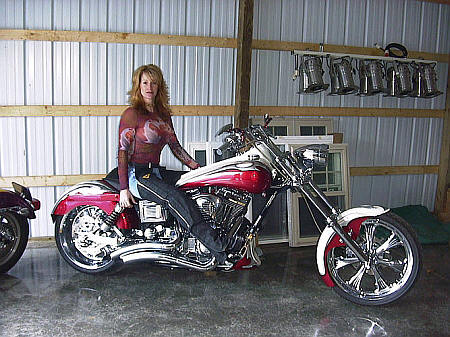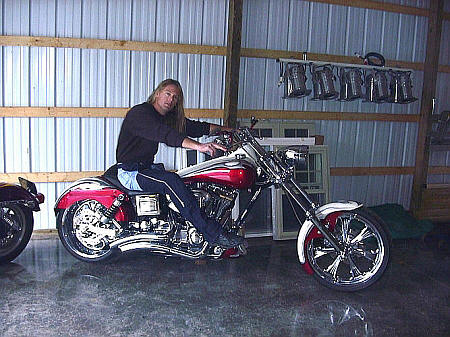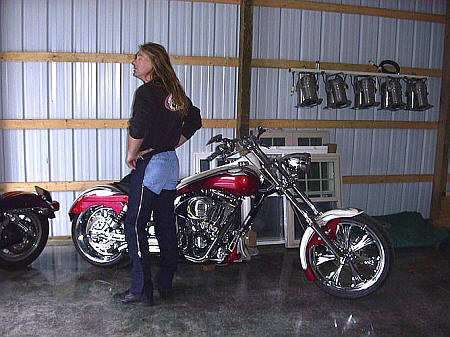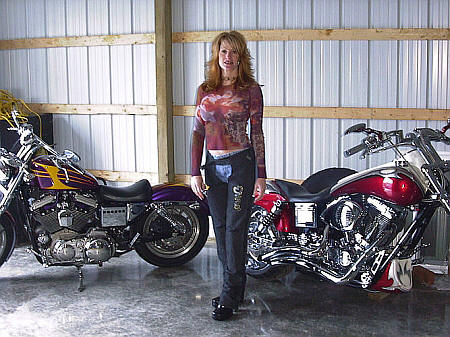 "Just wanted to let you know I'm still Lovin the chaps! Half the people in my Rider Training Course wanted them, both men and women. And I always get queries at rallies."
- Sara N., NC
"Hi there, My wife and I bought two pair of your chaps in August 2005. We love them! We travel with a motor home regularly and take our Harleys with us and tour around the area in which we are staying. We also attend a lot of rallies both national and state and have been asked many times as to where we got the chaps and how we like them. We always tell people that their great and give us the option of wearing shorts to ride. We end up giving a lot of people your name and tell them to contact you. If you could send us a few business cards we would be more than happy to pass them out for you when we are asked about your chaps. As you can see we get a lot of use from them and there are other people out there who have never heard of you and have no idea there is such a great product out there. Thanks again for your great product."
- Pete and Kay P. Bridgeville, DE
"The chaps arrived today and they fit perfect! Here in So. California it's very warm and I wear uniform shorts to work. These will work great over my shorts for the ride to and from work!"
- Nate A.
"Just wanted to let you know the chaps worked great over shorts and made it very comfortable riding in hot weather. Good product. Thanks for the quick service."
- Doug U., TN